Z-oo3 - Antibacterial activity of psidium cattleianum phytotherapeutic agent used as vehicle for calcium hydroxide in intracanal
LMS Santos

J Sangalli

E Gaetti Jardim Junior

JE Gomes Filho

LAT Cintra

E Dezan Junior
Resumo
Calcium hydroxide is widely used as an intracanal medication in endodontic infections, however it has been demonstrated that Enterococcus faecalis and Candida albicans can resist to this action. Recent studies reported the antimicrobial activity of Psidium spp. The aim of this study was to evaluate in vitro the antimicrobial activity of 'araça' (Psidium cattleianum) extracts used as a vehicle of calcium hydroxide against Enterococcus faecalis and Candida albicans. Root canals of bovine teeth were colonised with Enterococcus faecalis and Candida albicans strains for 7 days. After this period, the canals were filled with pastes composed of ethanolic and/or propylene glycol extracts of Psidium cattleianum+Ca(OH)2 or Ca(OH)2+distilled water. The experimental periods were 24 hours, 3, 7 and 14 days. Bacterial colony number and differences between the medications were evaluated by ANOVA and Tukey's test (α=0.05) The association of calcium hydroxide withethanolic and propylene glycol extracts of Psidium cattleianum presented higher antimicrobial activity than calcium hydroxide associated with distilled water (p<0.01). The ethanolic extract presented faster bacterial inhibition, being effective after 24 hours whilst propylene glycol extracts and water as vehicles took 7 days to achieve similar results (p<0.005). Ethanolic extracts of Psidium cattleianum associated with Ca(OH)2 presented faster and more effective action against E. faecalis than Ca(OH)2 associated with propylene glycol extract or distilled water. All medications were effective against Candida albicans.

Financial support: FAPESP
ludmillasantos@yahoo.com.br
Downloads
Não há dados estatísticos.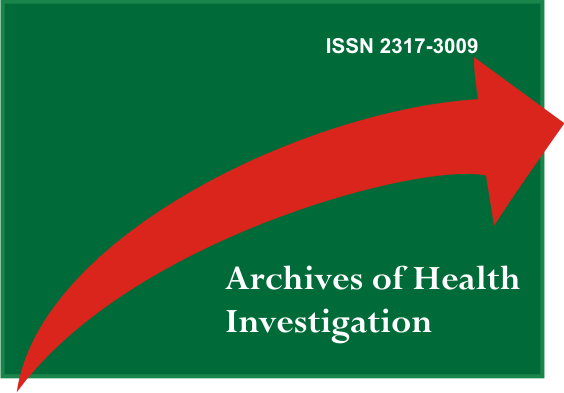 Como Citar
Santos, L., Sangalli, J., Gaetti Jardim Junior, E., Gomes Filho, J., Cintra, L., & Dezan Junior, E. (2013). Z-oo3 - Antibacterial activity of psidium cattleianum phytotherapeutic agent used as vehicle for calcium hydroxide in intracanal. ARCHIVES OF HEALTH INVESTIGATION, 2. Recuperado de https://archhealthinvestigation.com.br/ArcHI/article/view/316